Miners Den

Coaching Staff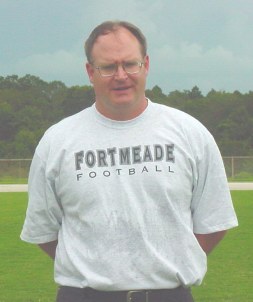 Head Coach (5th year, 44-14)
BA/ Framingham State College
MS/ University of Massachusetts
Coach Hayde has led the Miners to the Class A State Championship Game in 99, 00, and 01. The Black and Gold have won three straight district championships, and four out of the last five under his leadership. Many of his players have gone on to play college football. In 1999, Mike was name Class A Florida H. S. Football Coach of the Year, and has been Class A Area Coach of the Year four years in a row. He has a Bachelor of Arts in History from Framingham State College and a Master in Education from the University of Massachusetts Boston. He teaches 8th grade Social Studies. He enjoys golf, fishing, and spending time with his family and friends.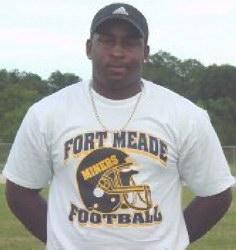 Coach Derek King
Defensive Backs/ Wide Receivers Coach
Coach King returns for his fifth season coaching the Defensive Backs & Wide Receivers. King was a member of the 1993 State finalist team. As a player for the Miners, he earned all-state honors and was named district player of the year for his playmaking ability on the grid iron. King's 1999 Secondary recorded a state record 37 interceptions. In 2000, King had one All-State selection from his secondary in returning senior Jemalle Cornelius.
Coach Jason Russell
Defensive Tackle Coach
A graduate from the Ft. Meade class of 1995. Jason graduated from Florida Memorial College in Miami, FL. with a B.A. in English Literature (cum laude). He played linebacker on the 93 state football team. This is his second full year teaching senior English and coaching. He enjoys spending time with his family and writing poetry.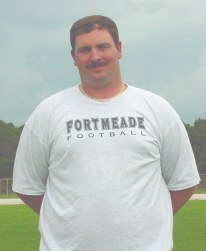 Coach Billy Attix
Linebacker/ Tightend coach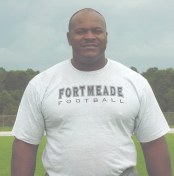 Coach Alvin Mitchell
Running Backs coach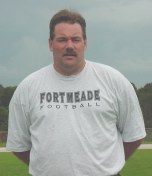 Coach Tim Grant
Defensive Ends coach
Frank Town
Trainer
Trainer Frank is returning for his fourth year of service to the Miners. His duties include athletic training and equipment.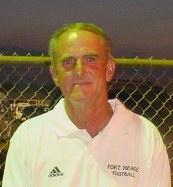 Archie Gale
Athletic Director
Coach Gale is no stranger to Fort Meade Athletics. He is perhaps best known for his presence on the hardwood. Along with being responsible for the entire athletic department, he keeps up the field maintenance and quality control for the football team. The entire athletic department would like to recognize Coach Gale for his contributions towards their department.